Who We Are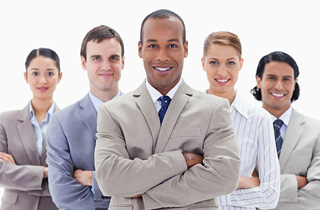 Premier Computing, Inc. is a sales and service provider of business automation solutions. Among the many factors contributing to the success of Premier, is a long history of vision and innovation by selecting the best products, services and practices necessary to automate businesses, along with a strong emphasis on customer service.
Premier computing, Inc. (Premier) is an established and mature Utah corporation originally incorporated in 1952 as All Makes Typewriter Company. In its early years, the company specialized in selling and servicing business equipment. In the 1980's, computers, networking and software products were added to provide clients with better tools to automate and manage their business. In the late 1990's the company focused primarily on the sale and implementation of hardware, networking and software products, by building strong partner relationships with hardware, software and networking vendors. In 2010, Premier changed its focus to ERP solutions and consulting services only by selecting and building expertise on the best business software products in the industry.
Today, Premier's principal office is in Cottonwood Heights, Utah; providing advanced business automation solutions and services nationwide, doing approximately 80% of its business in Utah and the remainder throughout the rest of the U.S., Mexico and Canada.
Premier's History
1952
Premier was established as All Makes Typewriters, selling and servicing typewriters to the business community
1980's
In the 1980's, Premier added additional business equipment including calculators, computers, printers, software and networking solutions to better address the changing needs of the business community to further automate their business processes and improve productivity.
1990's
Company's legal name changed to Premier Computing, Inc and started conducting business under the DBA Premier Computing Technologies, and additional hardware, software and networking products and services were added.
1997
In 1997, Premier became a certified Microsoft Gold Partner; selling Microsoft networking, server, office, development, and Dynamics ERP products and services.
2007
In 2007,  Premier dropped the DBA and started using our legal name Premier Computing, Inc
2010
In 2010, Premier changed the focus to only selling, implementing, and supporting Microsoft ERP software to build partnerships with over 20 software companion products to enhance the Microsoft Dynamics ERP solutions for the clients.
2016
In 2016, to address the demand for cloud solutions, Premier became a dealer for the Acumatica ERP product, as well as establishing additional vendor partnerships to enhance the Acumatica ERP solution.
Proven Track Record
Premier has sold and implemented over 400 ERP solutions throughout the United States, with an active customer base of over 250 customers, building one of the largest and most reputable ERP solution provider in the intermountain area.
To stay sharp, Premier is constantly reinventing itself to keep-up with an ever-changing world of technology and business automation. We pride ourselves in the ability to change and adapt, from typewriters to smart phones, from networking to cloud processing.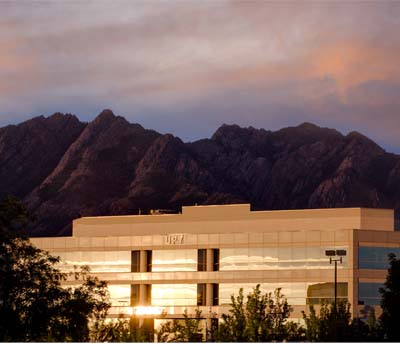 Employee Owned
Premier Computing sales and consulting personnel have deep expertise that comes with years of business process experience. Many of them have previously served as controllers, CFO's and self-employed ERP providers...
Read More.
Business Anaylsis
We will work with your team to do a full analysis and assessment of your current business processes, identify specific requirements and any gaps....
Read More
Implementation
Premier has implemented hundreds of ERP systems with a proven track record of success. We have developed, tested and refined our own proprietary implementation methodology which will minimize disruptions to your business...
Read More.
See how our experience
can benefit your company