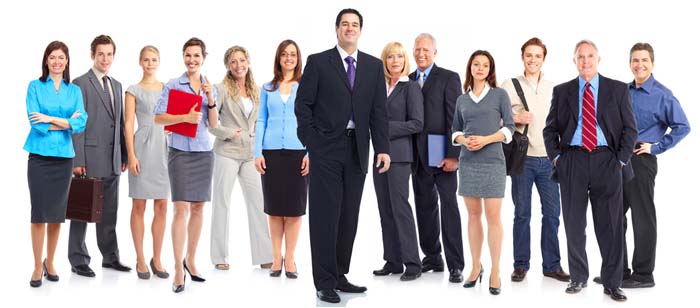 Premier Computing Professionals
Premier understands the success of an ERP implementation depends on access to experienced professionals with a deep understanding of the technology, your applications and your industry's unique business processes. It is important to work with a technology partner who not only thoroughly understands the products and has experience in your industry, but will take the time necessary to ensure the ERP software fits your needs and performs the proper training to use it in your day to day work environment.
Here are just a few reasons why our professionals stand out:
Professional Experience: Our professionals have an average of over 25 years of extensive industry experience, combined with product knowledge. This means, they have a "been-there-done-that" background of what it takes to guild companies to the shortest and least expensive route to a successful implementation within your specific industry.
Best Practices: Our professionals have a knowledge base of over 200 business processes. These business processes have been refined over the last 30 years, resulting in the best practices in the industry. These best practices will be adjusted to your unique needs and implemented to assure an optimal automation solution.
Industry Expertise: Premier has a blend of professionals with vertical industry expertise, including finance, distribution, manufacturing, CRM, field service, POS, payroll, HR, non-profit, health care, dairy, engineering, etc.
Implementation Methodology: Premier has developed over the last 20 years an implementation methodology to successfully automate companies in the most cost effective and least disruptive way. This methodology has been proven in over 200 companies worldwide. The methodology is simple, direct and effective; and works in both small and large implementation projects.
Project Management: Replacing an ERP system is like replacing a spine; requiring intensive skill and precision. You can rest assured; our project managers have the skills necessary  to perform this highly unique operation. Premier has a staff of experienced project managers with over 25 years of experience implementing sophisticated ERP systems in over 200 companies worldwide, with budgets exceeding 6 million, involving large teams of participants. Whether Premier provides the project management for your company or a blend from both, we will provide the proper expertise to guild you through the transition.
Project Management
Key to the success of any ERP implementation is a committed, strong and experienced project manager who understands all of the critical tasks necessary to achieve your budgetary and time-constraint goals.
Read More.
Business Analysis
We will work with your team to do a full analysis and assessment of your current business processes, identify specific requirements and any gaps....
Read More
Implementation
Premier has implemented hundreds of ERP systems with a proven track record of success. We have developed, tested and refined our own proprietary implementation methodology which will minimize disruptions to your business...
Read More.
See how our experience
can benefit your company