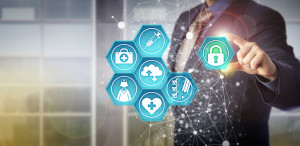 Nowadays, you are years behind the business curve if you're not involved with the cloud. Its ease of use and connectivity is super-boosting just about every industry, and for those who use the cloud for enterprise resource planning (ERP), that software in particular has matured with vendors working to show their ability to be responsive to a client's needs.
Nucleus Research uses ROI case studies to research different approaches in information technology, and has published more than 400 case studies about technology deployments. One of its latest reports shows that customers are using the flexibility of the Acumatica Cloud xRP platform with increasing numbers, with more than 150 independent software vendors integrating with its platform. The ability of Acumatica's platform to integrate applications seamlessly across operations departments, with the added flexibility that comes with the software ecosystem, makes it a popular choice as the standard for ERP usability.
Acumatica's innovative and complete ERP cloud solutions is why we at Premier Computing work with them on business management software, using it to design a fully integrated business management solution that can be custom tailored to your businesses' needs. Acumatica Cloud xRP platform's functionality is able to run your business's finance, payroll, HR, distribution, manufacturing, CRM, services and more.
Acumatica's investment in ensuring its platform can handle customers' needs, both current and projected into the future, has made it the pick for product enhancements. It has the ability to function on mobile devices, and in multiple languages for companies that may be looking to increase or break into a foreign market. With its cloud-based software, Acumatica customers are able to easily update their platforms with immediate results.
The Acumatica Cloud xRP platform was designed and built for the web and gives you the advantages that come with streamlined operations that let you do more with less. The platform has adaptable solutions with a connected cloud platform and can add capabilities beyond your existing ERP system, and accelerates your business with real-time results that can drive better decisions to add value and revenue to your business.
Nucleus' research found that businesses' customers and partners picked the Acumatica Cloud xRP platform as their choice instead of any other competitors because of its ease of use, technological advantages, and the knowledge that it is built for future growth. By working with customers to shift away from spreadsheets and Quickbooks and onto the technology needed to compete in the ever-changing world, Acumatica's Cloud xRP platform is simple to adapt for all employees because of its emphasis on the user experience and making it seamless for anybody to learn.
Acumatica stands out from the crowd because of its holistic vision beyond just the ability to use ERP software through the Cloud xRP platform. There are so many advantages to using the platform, there is also the difference that Acumatica brings because of its focus on not just serving your present needs, but having the recognition that the world is changing and that businesses need to adapt to these changes. By hosting hackathons at its annual conference for the past few years, Acumatica is able to constantly develop new ideas and move its business forward, which then does the same for all of its customers. The work it does in making outreach to the developer community also gives Acumatica the advantage of being able to generate new partnerships in making its cloud platform software more advanced than the competition.
The Acumatica Cloud xRP platform has advantages in so many different areas that sometimes it's easy to forget why it's a superior choice as an ERP provider: its actual infrastructure as a program. Acumatica provides a previously unheard-of visibility into the business processes of a client, and control over those processes. By using its functionality and making it custom to the industry the client exists in, anybody who partners with and uses the Acumatica Cloud xRP platform finds its efficiency and ability to reduce costs exceptional compared to other platforms. Acumatica makes sure that its customers can find and train talent easily on its platforms because of its standard industry frameworks, contrasted with other vendor partners that may have shortages of trained talent because of language restrictions. Workers are able to use less time on troubleshooting that comes with filing support tickets, and more time on billable hours that generate company revenue.
By using the combined power of Premier Computing and the Acumatica Cloud xRP platform, you will turbocharge your business' technological capabilities. Our history of vision and innovation at Premier Computing is powered by selecting the best products, services and practices to automate businesses, along with a customer service ethos that makes you feel like you are not a customer, but a partner with us. Find out more about how we can help you today by visiting our website and contacting us.