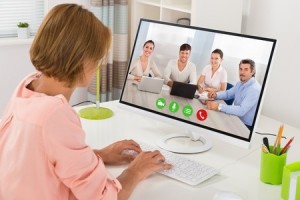 Members of today's workforce have high expectations about flexibility, whether it's moving away from the Monday-Friday 9-5 schedules or working from remote locations. For many businesses, offering support for a mobile workforce can be a cost-effective benefit that helps improve productivity and scales your business. It does, however, require the right technology to implement it effectively.
Enterprise resource planning (ERP) software can provide you with the right foundation. At Premier Computing, we've implemented hundreds of ERP systems with a proven track record of success. When you partner with us, we bring our extensive knowledge and experience to the project with the goal of giving your business the right technology to take you to new heights.
From our wealth of knowledge, we've come up with three questions you should ask about providing the mobile office your workforce longs for.
Will employees have what they need? Employees need access to documents, networks, databases, printers, emails, etc. Your system needs to provide secure access, whether it's through VPN solutions, cloud-hosted services or other hybrid solutions. Do you have it now? If not, choosing the right ERP can give you a modern, cloud platform with the security necessary through role-based access.
How will you foster communication? One of the biggest hurdles for remote teams is communication. You need solutions that make it easy to share information and create a culture around the communication. ERP solutions can include integrated Customer Relationship Management (CRM) systems. These make it easy to share and find information about external and internal customers. Empower your employees with information at their fingertips, from dashboards to customer history.
Will you continuously improve? Keep your finger on the pulse of your remote teams by retrospecting with them often. Find out what's working well and what's falling short, and then prioritize the top one or two struggles to focus on process improvement. Regularly meet to review and vote on the biggest frustrations to adjust and improve. Don't forget the importance of recognizing the areas where things are going well.
Providing access for mobile workers can greatly improve productivity when you do it right. Implementing the right ERP can give you the foundation you need. Let's get together and review what your business needs.