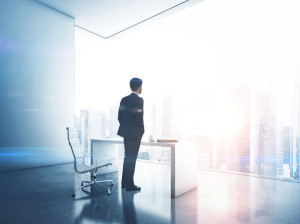 As companies learn how to function during and after the global health crisis, they have an opportunity to embrace new ways of doing business.
Millions of companies have transitioned from an onsite workforce to a majority of employees working remotely. This new reality has its challenges, including providing the IT infrastructure and support services necessary to service a remote workforce. Cloud service offers a solution with a built-in IT support system – a much-needed resource when working remotely.
Cloud ERP IT services handle many of the functions previously handled by your onsite IT team, including:
Storage capacity
The cloud offers unlimited storage capabilities for an unlimited number of users. Plus employees will only need a device with internet connection to access company files. In the cloud, teams can also collaborate 24/7 to work on important projects and complete tasks in real-time.
Software upgrades
Cloud ERP continuously upgrades with the latest software to keep your company files safe and secure – your company systems are always up-to-date and operating at peak efficiency. If your company's operations needs increase, you can upscaled your cloud systems at any time.
Cloud security
Cloud providers have sophisticated security systems to keep your company's data secure. Your data is automatically backed up and you have access to data recovery in times of disaster should you need systems restored.
Eliminates server issues
How many times do you remember receiving a message that the company server is down? With your company's system housed on a cloud system, you no longer have to worry about down time and server issues.
Frees up resources
The cloud frees up resources by handling the bulk of IT functions previously handled by your onsite IT team. Without having to worry about infrastructure, security, storage capacity, and server issues, your IT team can spend its time focusing on other company functions.
If you'd like to learn more about how Cloud ERP solutions can help your business function more efficiently, contact us and we'll be happy to discuss what Premier Computing has to offer in ERP services. We've been at the forefront of business automation serving Utah companies since 1952.