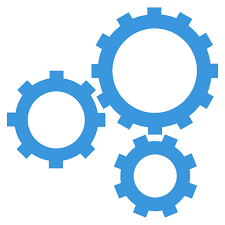 Companion Products
Several companies offer companion products that are used to enhance the "out of box" functionality of Microsoft Dynamics GP. Premier Computing has relationships with many independent software developers (ISV's) that provide vertical or industry specific solutions which enhance the Microsoft Dynamics GP user experience. A partial list is provided below, with the ISV's separated into different categories depending on the type of solution you are looking for. If you need help deciding which solution would best fit your companies needs, please contact us.

Binary Stream - Custom Software Solution 
Binary Stream Software provides Microsoft Dynamics GP users key vertical and enterprise level functionality. Offering over 15 products that are easy to adopt, train, use, upgrade and support, you can use their industry experience to optimize your business. Built with Dexterity technology, these products offer you the tightest integration possible for Dynamics GP.

EXPERLOGIX( Configure, Price, Qoute )
Experlogix is a Microsoft Gold Certified, CPQ (Configure, Price, Quote) solution provider specializing in fully integrated quote and order automation solutions for Microsoft Dynamics AX, CRM, GP and NAV. Experlogix CPQ solutions deliver the scalability and flexibility needed to handle virtually any complex quote or order configuration requirement at a low total cost of ownership. More than 900 companies worldwide in a variety of industries rely on Experlogix, and has been honored as a Microsoft ISV of the Year Finalist.

AP Automation, Payment and EDI Software Solution
Designed specifically for Microsoft Dynamics GP, ACOM's unique integration brings a new dimension to payables processing and your entire enterprise. Manage the capture, workflow and storage of your invoices and documents with interactive transaction processing and the real-time visibility required in today's business environment. ACOM's integration design delivers unparalleled ease of operation and Microsoft Dynamics GP usability.

Check Printing & Auto Signing
Mekorma adds security and ease to your AP processing in Dynamics GP. Mekorma MICR and the additional feature Multi-Batch Management can automate payment batch building, payment approvals, MICR check printing, EFT processing, signatures, and more. The new Multi-Batch Management feature automates the payment batch creation process and provides access to all your companies' batches on one screen, eliminating the need to manually switch companies and process batches one by one.

Enhanced Configuration 
eOne Solutions develop tools that help customers configure Microsoft Dynamics GP.  SmartConnect makes integration and automation simple with our drag and drop user interface, allowing users to connect from their data source to their destination.  Node Builder is the only way to build custom eConnect nodes – without writing code.  SmartPost allows you to schedule your transaction batches to post.  Extender allows you to create complete custom applications in Dynamics GP without writing code.  SmartView provides a fast & flexible interface to existing SmartLists.  Flexicoderautomatically recodes GL distributions within Sales Order Processing, Receivables Management and Returns Management modules.  With world-class products, development, implementation and support, using eOne products and services is an equation for success.
Nodus Technologies, Inc.
Credit Card Processing
Nodus Technologies, Inc. is a leading provider of electronic payment, e-commerce and business process automation software for small and mid-size companies for Microsoft Dynamics GP. Nodus enables businesses to integrate Electronic Payment Processing, E-Commerce, Online Bill Pay, CRM and Web-Based Sales Order Entry with multiple banks, processes and back office environments. Credit Card Advantage by Nodus Technologies delivers a powerful, flexible, and secure internet-based credit card solution that enables you to verify credit card payments over the web in real-time.



Data Integration & Migration  
Scribe Software Corporation provides you with cost-effective, no-coding data integration solutions for Microsoft Dynamics and other business applications. Scribe solutions are simple to configure and provide ease of modification as your business processes change.

( Document Scan & Imaging )  
doc-link™, Document Management and Workflow Solutions by Altec allows companies to go paperless and work more effectively. Eliminate costs associated with storing, printing and sending paper documents and save time that is normally spent waiting for approvals or searching through file cabinets.  Doc-link electronically captures your documents and using workflow automates the distribution of all your documents, reports and forms and provides instant retrieval from the desktop.

---
( E-Commerce & Web Store )
K-eCommerce is a recognized leader in providing e-commerce and e-payment solutions for Microsoft Dynamics. K-eCommerce develops fully integrated B2B, B2C, Sales Portal and Mobile e-commerce websites built on Microsoft Dynamics. K-eCommerce also provides secure PA-DSS certified credit card/ACH processing along with an online bill pay solution for e-commerce websites. Both are compatible with Microsoft Dynamics.



Job Cost / Service Management 
KEY2ACT provides field service and construction management solutions. We empower specialty trades businesses to deliver proactive service, increase profitability, optimize operational efficiencies and drive higher customer retention. We believe organizations that embrace the power of technology and use it to their advantage in their day-to-day operations will outpace their competition. Our field service solutions include work order and contract management, quoting and a mobile application for field resources, while our construction solutions help companies manage jobs, projects, retention, forecasting and change orders. To learn more, visit www.KEY2ACT.com or call 1-866-KEY2ACT (1-866-539-2228).

(Payroll & Workflow) 
Integrity Data is the company behind U-LINC®, a tool that makes workflow and notifications anytime and anywhere within and across Microsoft Dynamics® a reality, as well as the provider of products and services to enhance Microsoft Dynamics® GP Payroll and Human Resources. The Affordable Care Act has created the most burdensome IRS reporting requirements ever for employers. To stay on top of these new demands, it's important to be aware of the intricacies, the challenges, and how significant the financial consequences for noncompliance can be.  You can learn the easy way to be compliant with the Affordable

Business Computers Software. INC.

 
Business Computers Software, Inc. (BC) is the developer of Time Matrix which includes a Touch Screen Monitor Time Clock for entering your employee's time. Business Computers specializes in tracking time for employees, customers, and projects.



Warehouse Management 
WithoutWire™ Warehouse Management Solution provides efficient inventory and process optimization for distribution and manufacturing organizations looking for more robust lot tracking of inventory.
WithoutWire incorporates Inventory Sciences with our team of Trusted Advisors, WithoutWire's Intuitive Technology and our Adaptive Architecture for seamless integration with business systems. WithoutWire provides control to the movement and storage of materials received into, moved within, and shipped out of your warehouse.  It provides real-time web-based visibility of inventory for optimal decision making.

Greenshades Software
Simple, cost-effective solutions for tax compliance, payroll services, and employee management. Greenshades thrives on tackling challenges and solving payroll problems so you can focus on more important things – your products, services, and customers. For more than 20 years Greenshades has led the way, creating solutions to make running your business easier. Thousands of businesses use Greenshades every day for payroll and employee management, ACA compliance, and the confidence of being fully compliant with all payroll tax filing rules and deadlines
Let's find the right software
to benefit your company