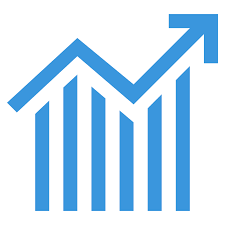 Microsoft Dynamics 365 Financials
Microsoft Dynamics 365 is unique from all other ERP products because it empowers users to utilize the Microsoft stack and work inside of Microsoft Outlook while handling financials, sales, purchasing, CRM and other related tasks. Microsoft Dynamics 365 apps will use a common data model that is shared with Office 365. Microsoft's goal is to simplify data management across apps and business processes. This will redefine business processes and eliminate historical boundaries between CRM and ERP.
Microsoft Dynamics 365 is the next generation of business apps in the cloud. This is specifically unique to the ERP marketplace and these apps bring together the full power of the Microsoft stack across productivity, advanced analytics, Power BI and IoT, with the strength of Azure and a new application platform and common data model. The Microsoft Dynamics 365 name reflects the significance of the offering and the coming together of the two worlds structured business processes and unstructured personal productivity so companies can achieve more.
Advantages

100% Cloud Based ERP Microsoft Dynamics 365 looks and works like Microsoft Office 365. That means everyone can jump right in and get to work from home, the office, or even the beach.

It works the way you do. Microsoft Dynamics 365 is role-tailored to give your people relevant insights for their day-to-day work, and, with the right information at their fingertips, they can not only solve today's problems, but also they can plan for tomorrow.

It's on your terms. With Microsoft Dynamics 365, your team can work when and where it works best—at the office, at home, or on the road. The Cloud gives you the flexibility to choose what's best for your business.
Features
Maximize your ERP investment with Microsoft Dynamics 364 solution implemented by Premier Computing Associates. We personalize this proven ERP/Accounting solution to fit your business needs and support your team as you grow
Professional Microsoft Dynamics Support

Financial Management & Accounting
Inventory Management
Sales & Service
Business Intelligence & Reporting
Order Processing
Human Resources & Payroll
See how Microsoft Dynamics 365
can benefit your company