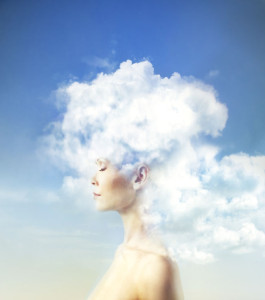 Team collaboration is one of the biggest business challenges for a business, especially if you've recently converted to a remote workforce, or if you have a combination of home-based, remote, and field employees. It can be difficult to get everyone together at the same time to discuss important projects and brainstorm ideas. With the cloud, no matter where your employees are located, they can collaborate at any time of the day or night — all they need is a device with internet connection.
Team collaborations in the multi-cloud world are easy to integrate and will transform the way your company conducts business.
The cloud provides a flexible platform for employee collaboration on team projects, important staff meetings, or client interactions. There are no restrictions on the number of users your company can have.
So what might a team collaboration on the cloud look like?
Your company has two home-office employees, five work-from-home employees, and three field representatives who need an urgent collaboration on an important company project. No need to worry that your employees can't lock themselves in a conference room to go over the project details. With cloud-based collaboration, every member of the team can join the meeting through chat-based workspaces with the ability to share files and edit documents in real-time.
Any team member, with access, can edit any cloud documents in real-time. One user who creates a file can give access to other team members who can make changes to that document at any time, even when other people are also editing or viewing the file. All changes are then synced, and all users see the same real-time version of the document.
Chat, video, file-sharing, and phone call features built into cloud capabilities means that your company will always remain prepared anytime team members need to connect. Office applications, including email, can also get integrated, meaning your employees can initiate team meetings by email. Everyone involved in the project has instant access at his fingertips simultaneously with his team members.
File syncing, upload/download capabilities, real-time editing capabilities, and instant access are some of the key features that make the cloud an ideal solution for team collaborations.
The cloud is ideal for team meetings. It is convenient, speedy, easy to set-up meetings and has the storage ability to handle large file uploads. Remember trying to email large files to people on the team only to have the email returned because the file was too large? This is not an issue on the cloud. Storage capability is an important aspect not to overlook in cloud capabilities for teams. It will no longer be an issue that delays your progress. Other advantages you will realize with cloud team meetings are improved accountability and transparency. Meetings on the cloud include record keeping functions including timestamps of activities and records of any changes made to files. All members have access to see any changes made. Supervisors can weigh in and provide feedback with real-time access to all files available at their fingertips. Project managers can easily assign tasks and deadlines to team members, make suggestions and provide constructive feedback.
The cloud makes it possible for companies to achieve more through team collaboration by working smarter, not harder. No matter if you have teams in-state, out-of-state, or internationally; cloud collaboration makes it possible to have everyone working together simultaneously to accomplish a common goal no matter where in the world they may be. There's no lag in communication and projects can keep running efficiently and effectively.
Can you see the possibilities for your company by utilizing the cloud for team collaboration? We'd love to have a conversation with you about Cloud ERP software solutions for your company. Premier Computing is the premier provider of business automation for Utah companies since 1952. Contact us so we can discuss ways we can help your company grow!