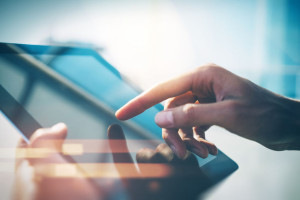 Anyone who thinks operating a non-profit is an easy task has never dealt with the complexities involved. The focus of a non-profit is to drive funds to its cause. Not everyone is automatically willing to give to a charitable organization just because they are asked to do so. Complex fund-raising strategies are necessary to help the organization meet its donation goals.
If you operate a non-profit, you know all too well about these unique challenges. Perhaps you are searching for new solutions to help your non-profit meet its goals. Did you know that you can make your non-profit business operate more efficiently with cloud technology?
Here are a few ways you can improve your non-profit operation with Cloud ERP software:
Improve the budgeting process and increase your operating cash flow

Gain access to budgeting software with allows you to view budgets online and in real-time to make any necessary adjustments

Improved transparency that is required in operating a non-profit.

Track funding and grant transactions for improved accountability and an accurate audit trail.

Enjoy the enhanced security provided by operating on the cloud.
Set up automated transactions and distributions which reduces bookkeeping errors.
Users have the ability to pro-rate distributions with an account alias.
These are just some of the many advantages of Cloud ERP software for your non-profit. Premier Computing has over 15 years of experience helping non-profit organizations reach their maximum potential. Through our partnership with Microsoft Dynamics and Acumantica, we have brought the best of both systems together to transform your non-profit through cloud technology. Other people trust you with their money. We offer Cloud ERP software with accountability features built-in so you'll be to assure your stakeholders of secure transactions and build and cultivate those relationships.
Set up your consultation and let us help transform the operations of your non-profit. We'll find what works best for your organization. Implementation is fast and easy. We're here to help your organization grow!