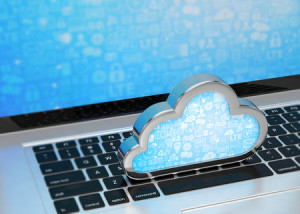 If your company counts on quick, reliable access to accurate information, most likely you rely on the cloud to keep up with the speed of business today. Software developers around the world use their skills and expertise to make sure this information is accessible, and most importantly, safe and secure.
Sure, you're familiar with the benefits of working in the cloud, and if you've read our previous blog posts on the many advantages of ERP implementation, you know how well these two — the cloud and ERP — work together. Especially when they were, pardon the cliche, made for each other. Welcome to Acumatica.
What is Acumatica?
Acumatica is just one of the quality products we've partnered with at Premier Computing. Our team of software developers have worked closely with Acumatica, a cloud ERP software that implements the best in cloud and mobile technology. What set Acumatica apart? Unlike other cloud-based softwares, this unique product was designed and built specifically for application within the web.
Think of Acumatica as an ERP solution on steroids. Along with offering the powerful functionality of ERP and a host of business management applications, Acumatica also features integrated document management, centralized security, dashboards, and vital reporting and customization tools.
How do software developers and Acumatica work together?
At Premier Computing, we know how important it is to business owners to have control over the daily activities and functions of their business. We also know how imperative it is to optimize the strengths of their people and empower them to achieve the ultimate goals of each organization.
For these reasons, software developers work with Acumatica business management software to design a fully customized, fully integrated ERP software solution. We know that every company is unique; where you came from, what got you to this point, your goals for the future. Just as businesses aren't a "one size fits all" approach to consumers' needs, neither should their ERP software be a blanket for every business. On the contrary, Acumatica provides solutions for software developers to create a product as unique as the businesses they support.
What makes Acumatica so unique?
Think about the work flow of any given day on the job. Consider the amount of products, forms, inquiries, workflows, and reports it takes to get things done. Now consider the different divisions and departments that businesses function within; financials, distribution, customer service or customer relationship management (CRM), project management, accounting, the list can go on and on. It takes a lot of manpower to build the stuff that dreams are made of!
It is precisely because of these extensive lists that we've partnered with Acumatica to provide something this highly customizable. Our software developers will help you to design exactly the solution that your organization needs.
We strongly believe, and have more than three decades of experience to back us up, that our approach to ERP and the cloud will provide solutions for the unique needs you have. By meeting these needs, you gain the powerful benefit of running a business where personnel and programs tap into their full potential every day.
Acumatica boasts an innovative ERP cloud solution; built on a development platform which allows highly consistent and customizable results. We understand that it is nearly impossible to run your business alone, so let Premier Computing be your partner. Our software developers in Cottonwood Heights Utah provide ERP solutions to support your business, including finance, payroll, HR, distribution, manufacturing, CRM, service and so much more.
Premier Computing is proud to have Acumatica as a business partner. With 30 years of ERP implementation experience, we have repeatedly proven our dedication to helping clients leverage Acumatica's cloud based ERP solutions, resulting in improved efficiencies and high customer satisfaction. Contact us to learn more about this exciting technology!